CASE 09

「Fukushima Hinansha no Tsudoi Okinawa Jangara-Kai(Okinawa)」
Interview 03 - Mr. Akinori Fujimoto, Member of 3.11 Survivors' Network HIRAETH Project Team (Hokkaido)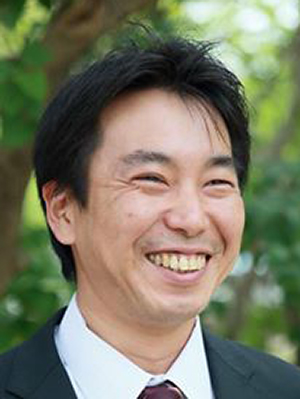 Q1.Please tell us about the HIRAETH Project Team.
A.I evacuated from Ibaraki Prefecture to Sapporo, Hokkaido, due to the Great East Japan Earthquake. I participated in a support group for survivors of the earthquake in Hokkaido, and I noticed that people's experiences of the earthquake, and support work as well, are treated as isolated events in many cases. I started to wonder how we could preserve those experiences and pass them on to the next generation, and that was my initial motivation to start this project.
Seven and a half years have passed since the disaster, and I felt it was time for us to share our experiences. If we don't take action, all our experiences of the earthquake, what we learned from those experiences, and everything we must preserve, will disappear. For those who has been supporting our activities, as well as for ourselves, we need to work together and brave new territory. That's why we created the HIRAETH Project Team.

Q2.Tell us about what you hope to accomplish with the project's upcoming activities.
A.Firstly, I was very grateful to be able to hold the Survivors' Network Caravan 2018 here in Okinawa. We could share the voices of evacuees, voices that could be heard only in Okinawa, and we are very happy about that. We were able to achieve that largely thanks to our supporters in Okinawa. Here in Okinawa, I started to feel the strong connections between people again.
I suppose the way that we embrace and make use of our experiences from the earthquake to now, as survivors or as their supporters, varies from person to person. But, you have to tell people about those experiences! Don't give up and don't forget! That's very important. I think if you have at least one person to share things with, and create a "circle" together, you can accomplish something new. I want to treasure my connections with others. I want to share what's important in life, and what it means to live, with people from across the country. I hope I can talk more about that at the next event in Hokkaido.
※Please Contact below email for any Inquiry.
<NPO Medical Network Aid Center>
Email : contact@medical-bank.org