CASE 09

「Fukushima Hinansha no Tsudoi Okinawa Jangara-Kai(Okinawa)」
Main Article - 3.11 Survivors' Network Campaign 2018 Okinawa
The sea was a pure, clear blue; the sky cloudless and vivid. On Sunday, June 24, two information and networking events were held in the Naha Coproduction Plaza in Naha, Okinawa.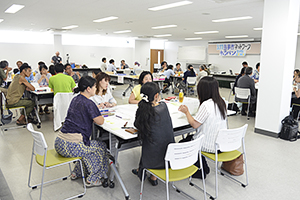 In the morning, an information and networking event for evacuees was held by Fukushima Hinansha no Tsudoi Okinawa Jangara-Kai and the specified non-profit organization Machinaka Kenkyujo Wakuwaku. The event was attended by evacuees to Okinawa from Fukushima. The organizers, consisting of people native to Fukushima as well as Okinawa, provided information regarding the rebuilding and resettling of the affected areas in Fukushima. Afterwards, the evacuees shared their fears and worries as well as their feelings toward their distant homes.
"Various things have been done to support people in returning to the area. But not many children and young people have returned. Without young people, the region will die out," worried one participant.
"Every time I go home, the scenery has changed. I feel a little left behind," voiced another.
As well as sharing their thoughts, participants discussed the need to look at issues from different angles and support each other.

At lunch, supporters and members of the organizations holding the event, from Fukushima and Okinawa alike, sat at the evacuees' tables. Conversation was had and connections were deepened over delicious hors d'oeuvres, made from fresh Okinawan ingredients, provided by a yakuzen (cuisine using medicinal herbs) café.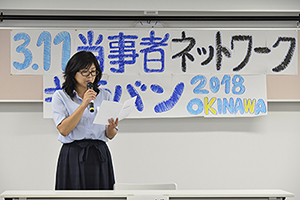 In the afternoon, the "3.11 Survivors' Network Campaign 2018 Okinawa" was held, and participants shared their experiences of the earthquake. This event was hosted by the non-profit organization Ehime 311, and organized by the HIRAETH Project Team, with the cooperation of the two groups behind that morning's event, the non-profit organization Tomioka Kodomo Mirai Network , and the general incorporated association Hotto Okayama.
"Hiraeth" is a Welsh word that expresses longing and mourning for a place to which one cannot return. HIRAETH was founded by survivors of the disaster who evacuated to Hokkaido, Tokyo, Ehime, Okayama, and Okinawa. They formed a team in order to share their experiences of the earthquake and use them for disaster preparation in the future. This is the team's first activity.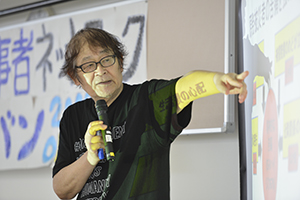 The first half was a lecture by psychiatrist Dr. Ryoji Aritsuka . The doctor discussed how even now, seven years later, six in ten survivors from Fukushima Prefecture show symptoms of PTSD (post-traumatic stress disorder), an even higher rate of incidence than seen in people who experienced the Battle of Okinawa (four in ten), and noted that the Great East Japan Earthquake caused higher rates of PTSD among survivors than any other event in Japanese history. "In order to overcome trauma, you need to put in your own effort to improve, and you also need the understanding from the people around you. Both are essential," the doctor said, continuing, "You need to work to convey what's happening inside you to others, using the words that you feel are best. If you can do that, your mental state will improve. You can be strong again."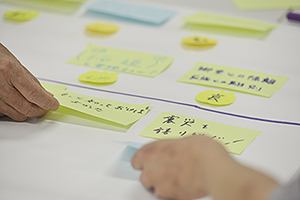 The second half of the event was a communication workshop. The participants, made up of evacuees, supporters, specialists, and others, took turns listening, speaking, and sharing their experiences. Each group summarized what they talked about on sheets of poster paper, posted their paper on the wall, and shared with the larger group.
"We all come from different places and have different points of view. I'm glad I got to hear how everyone else felt and what they had to say," commented one participant.
"When you share things with people, the good and the bad, you learn 100 ways of looking at things, and you see 100 new possibilities. I want to keep opening up to people," said another.
At this event, the HIRAETH Project Team's drive to take on the challenges before them shined like the seas and sky of Okinawa.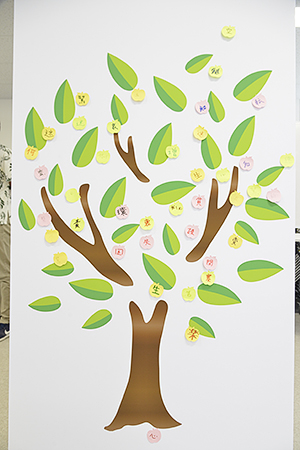 <Diagram from the communication workshop>
※Please Contact below email for any Inquiry.
<NPO Medical Network Aid Center>
Email : contact@medical-bank.org