CASE 22

「Asuchika the Hiroshima Evacuees Group (Hiroshima Prefecture, Japan)」
Main Article - The community space "Tanemaku Hiroba"
On Friday, September 20, 2019, we visited a facility run by the Hiroshima Evacuees Group Asuchika.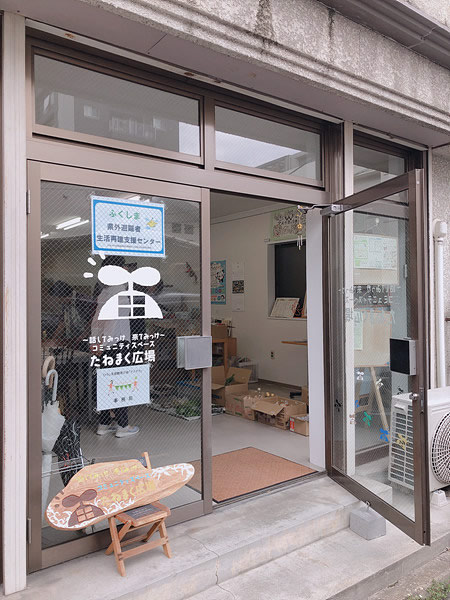 This June saw its fifth anniversary. Asuchika was established as an organization by the evacuees who moved to Hiroshima after the Great East Japan Earthquake and tsunami, and the subsequent damage from the TEPCO Fukushima Daiichi nuclear disaster. The organization aims to help the evacuees find someone to share their experiences with, build their livelihoods, start over, settle down, and move on to the next step in Hiroshima.
In addition to Asuchika members, who are all evacuees, locals also participate in the group's activities. They have named the community space "Tanemaku Hiroba" in the hope that it will be a space for collaboration with local people in Hiroshima.


When we visited, it was Vegetable Day, which is held once a month to sell fresh vegetables and products that had been delivered from Jinsekikogen Town. Acupuncture treatment was also being offered at the same venue by one of Asuchika's members, who had fifteen years of experience as an acupuncture practitioner. Vegetable Day is a monthly event that is now much loved, not only by the members but also the locals. There are also cooking lessons held from time to time using well-grown vegetables. The supporters who provided the vegetables said, "We are always very happy to see them enjoying our vegetables. We draw strength from seeing their smiles."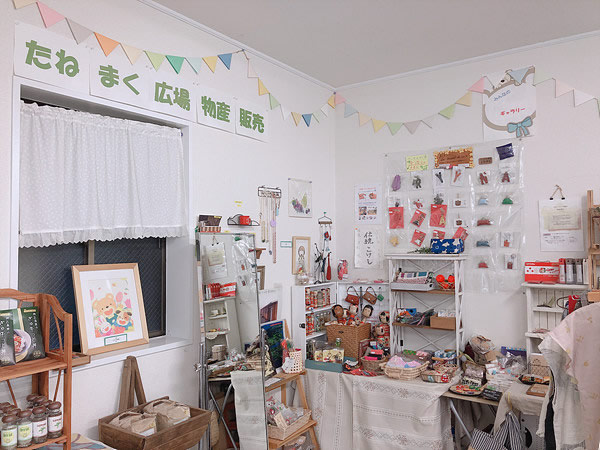 The acupuncture treatment given at the venue is also very popular. In fact, it is so popular that the event is fully booked every time. One reason for this popularity could be that since the acupuncture practitioner is a member of Asuchika, the participants can talk about anything they like, ranging from useful information on living in Hiroshima to trivial things which have happened in their daily lives. One patient said, "I was evacuated from Fukushima. Before moving to Hiroshima, I had worked overseas as a teacher. I talked to many people and heard from them that Hiroshima is a really good place. For that reason, I decided to take refuge here. The people here are very kind. I feel it was a good decision to choose Hiroshima." While we were talking, we found many evacuees, supporters, and locals enjoying conversations.
Aya Miura, the president of the Hiroshima Evacuees Group Asuchika, said, "Although it's been eight years, many evacuees are still staying on in Hiroshima. I will continue to stand by the evacuees, working to increase the number of opportunities for them to meet Hiroshima locals and promoting understanding. I hope the evacuees and locals will help each other out." Noriko Sasaki, the vice president of Asuchika, told us about her hopes for future activities. "I would like to make the Tanemaku Hiroba a place where more and more people can come and interact."


※Please Contact below email for any Inquiry.
<NPO Medical Network Aid Center>
Email : contact@medical-bank.org